FREE Running & Walking Groups – Spring 2017
LEARN TO RUN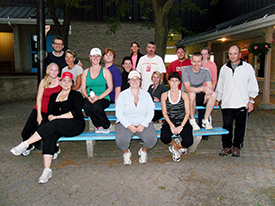 This clinic is specifically designed for beginner level runners who would like to improve their overall health. So if you are out of breath just thinking about running for one minute this clinic is designed for you. We start out easy with a program of mostly walking and gradually work our way up to mostly running over 9 weeks.
Learn more about The Learn to Run Clinic.
WALKING GROUP
This is a fun, social group open to all ages and fitness levels
Previous Participants Welcome!
Dates: April 4-May 30
Day/Time: Tuesdays at 7:15pm
Duration: 9 weeks
Location:
Schomberg Chiropractic
Brownsville Junction Plaza
17250 Hwy. 27, Unit 4, Schomberg
Contact: (905) 939-7569
info@schombergchiropractic.ca